Material on this site is slowly being moved to my new site, which you can find at www.beens.org.
Introduction
Welcome! This site is primarily created for my students, but other teachers and parents may also benefit from its contents.
Included are my class daybooks, student lessons, and any support documents the students may need. It's been through many iterations over the years, being edited in various tools such Notepad, Front Page, HomeSite, Dreamweaver, RoboHelp, and currently, Google Sites. 
If you spot any mistakes or have an recommendations, please let me know! I try to respond to check my 
pbeens@gmail.com
 account frequently, so that's the best way to contact me. Thanks.
For parents that attended the grade 9 open house, my presentation can be found 
here
.
Where to Start...
If you're a student or parent, you'll probably want to start at the relevant course page:
Parents, you may wish to look 
here
.
If you're looking for general information about a course or resource, you can use the menu at the top of the page or the search box on the top right corner of the page.
. 
My Social Networking Sites

For anyone using social media, keep these tips in mind before posting! 
(Click to view full-sized) 
[source]
TEJ3M Computer Engineering Technology Pages
TGJ2O Communications Technology Pages
TGJ3M Communications Technology Pages
TIJ1O Exploring Technologies Pages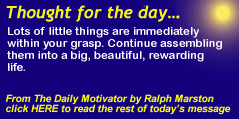 ---

(including my old home page)
This work is licensed under a